Dr. Basem Ashoor: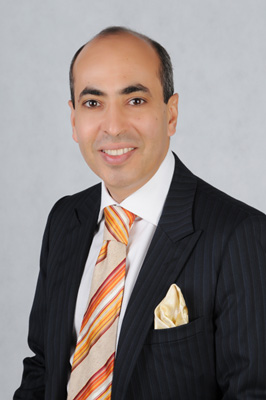 I have been pursuing my surgical profession for the past 26 years. My career began with extensive training in general surgery at Salmaniya Medical Complex. Later, I joined Canniesburn Hospital in Glasgow, Scotland, a renowned center in the field of plastic surgery.
During the five years that I spent there, I was exposed to the most advanced techniques in aesthetic and reconstructive surgery, which has had an immense impact on my career. I also worked at Derriford Hospital, Plymouth in the southwest of England.
My journey is life-long and did not stop there; continuous medical education is a cornerstone of my career. I have attended several workshops and conferences in Europe and North America, and have also published several papers on plastic surgery.
The essence of my job is transforming a portion of the body to make it look "normal" or improving a "normal" facet of the body to make it look aesthetically attractive. I work with patients who have been exposed to injuries, cancer, or birth-defects such as cleft lip and Palate and vascular Malformation. The greatest challenge of my job is restoring what has been taken away.
Currently I am:
A senior consultant in Plastic, Reconstructive and Aesthetic Surgeon.

A Fellow of Royal College of Surgeons in Ireland.
Certified by the Arab Board in Surgery.
Former examiner at the Royal College of Surgeons in Ireland.
A member of the Faculty of Basic Surgical Skill Course Royal College of Surgeons in Ireland.

Former Head Of The Private Hospital Committee Licensure Office Bahrain.
Former Chief Medical Officer for the First F1 Race in Bahrain.
Currently CEO at Dr Basem Ashoor Plastic Surgery & Laser Center and practicing plastic Surgeon
[/col-md-6]
Dr. Layla Ashoor:
After 25 years practicing as a family physician, I am joining the private sector with expertise in providing the best health care to patients. My journey began when I pursued a Bachelor of Medicine and Surgery at King Faisal University. That was followed by a residency in Bahrain in which I specialized as a family physician.
I have practiced primary health care at multiple Ministry of Health centers in Bahrain, with over 10 years spent at Isa Town health center. I was head council in the health center for 3 of those years. Those experiences have provided me with significant talent in handling patient needs, and I look forward to bringing that skill to Dr. Basem Ashoor medical center.
I am passionate about women's health and beauty, as well as women's health screenings such as pap smear and HPV testing. I look forward to providing you with beauty and anti-aging services as well as preventive health care to enrich your life.
Bachelor of Medicine and Surgery from King Faisal University
Certificate of Arab Board in Family Medicine
Certificate of Family Medicine from American University of Beirut
Postgraduate Certificate in Health Care from University of Exeter
Master in Health Policy (Population Studies) from Arabian Gulf University
Diploma in Aesthetic Medicine from American Academy of Aesthetic Medicine
Master course in Aesthetic Gynecology from American Academy of Aesthetic Medicine