1. GENTLASE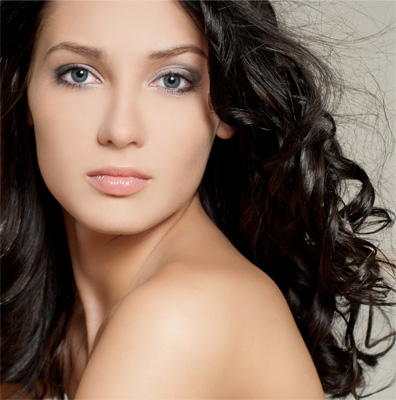 The GentleLASE 755 nm alexandrite laser is Candela's premier hair removal laser, treating quickly, comfortably, and effectively. One of the best laser machines in the market. View site here.
2. Thermage
Thermage is the only non-invasive procedure that helps tighten and contour your skin in a single treatment—with no surgery, no injections, and little to no downtime.
Instead, Thermage stimulates your body's natural renewal of collagen, which creates subtle, natural-looking results on the face and body, such as:
Tighter, smoother skin
Softened wrinkles and line
An overall younger-looking appearance
To get started on your rested, rejuvenated look, please ask my staff to schedule your consultation.
3. Facial Rejuvenation
Improve facial lines, acne scar management
4. Botox injection and Fillers
To improve forehead lines, lines around eyes and mouth, and lines around the jaw, as well as lip enlargement.
5. Fat Injection
6. SilkPeel™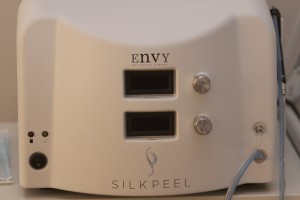 SilkPeel™ is a breakthrough procedure that combines precision exfoliation with Dermalinfusion to address patient-specific skin conditions. Operating on a closed-loop vacuum system, the SilkPeel's diamond treatment head exfoliates the skin, while delivering a topical dermaceutical, at a controlled intensity. The SilkPeel stimulates new cell growth and addresses your specific skin condition, giving your skin a beautiful smooth texture with a healthy revitalized glow.
The SilkPeel™ infuses medical grade products deep into the skin where they are most effective. The solution doesn't just sit on top of your skin like a lotion or cream would, instead the patented SilkPeel™ handpiece deeply delivers the vitamins, antioxidants and other therapeutic ingredients that your skin needs most.
SilkPeel™ can be performed on the face, neck, chest, hands; anywhere you would like to improve your appearance.
Benefits of SilkPeel™
·Exfoliates skin
·Stimulates new cell growth
·Leaves the skin silky smooth
·Increases blood circulation
·Treats fine lines, acne and brown spots
·Nourishes skin with medicated topical solutions
·Softens and smoothens your skin to give you a healthy glow
·Great treatment for any skin type
·Great treatment for teens, men and women
Conditions treated are:
·Hyperpigmentation
·Acne
·Dry, irritated skin
·Photo damage
·Dehydration and fine wrinkles
The Medical grade solutions that are infused onto the skin include active ingredients such as:
Vitamin C (antioxidant) anti aging
Hyaluronic Acid which is hydrating to the skin
Kojic acid and arbutain for the reduction of pigmentation
The silk peel is a safe, painless and very effective. The treatment takes on average 20 minutes, so it can be done during your lunch break. Your skin will have a warm pinkish glow after the treatment that will usually fade after about one hour, leaving your skin looking healthy and rejuvenated. A course of six given at weekly or bi-weekly interval is recommended and a monthly treatment thereafter, to maintain the effective results.
The cost of SilkPeel™ treatments vary depending on what areas you want treated and how many procedures you are having done at one time.
7.Medik8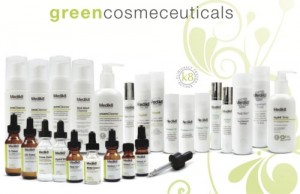 Medik8 is an award winning British Pioneering Cosmeceutical Company in the forefront of developing natural, professional medical grade and organic products that are suitable for even the most sensitive skins, without compromising on effective results.
Medik8 cutting edge treatments will achieve your skin goals, without the irritation.  Medik8 green cosmeceuticals are;
·                SLES, SLSe Sulphate Free
·                100% Paraben Free
·                No Harsh detergents
·                100% Soap Free
·                Bio-available ingredients
·                Green Chemistry technologies
We offer an extensive range of Medik 8, ground breaking products as well as Medik 8 signature skin peels and facials.
Medik 8 Peels
 With little or no downtime,  Medik8 chemical and enzyme peels offer a virtually risk free, results-driven therapy for a wide range of skin conditions.
Super facial
A gentle but effective blend of eight active ingredients.  Contains papain, a naturally derived enzyme that digests dead skin cells, leading to an improved skin texture, radiance and glow.  Recommended for dull, tired skins lacking vitality.
Age Peel
An anti-aging peel using a combination of acids to reduce fine lines and activate skin cells, to produce more collagen and elastin, to leave the skin firmer with a youthful looking complexion recommended  for mature skins.
White Peel
Targets cells rich in pigment, to eliminate hyperpigmentation to achieve a brighter and even skin tone.  Especially recommended for sun damaged and discoloured skin.
Key ingredients are L-Lactic acid noted for its hydrating and antioxidant properties and  Physic acid which has pigment reducing properties
Beta Peel
A combination of Alelaic acid and high strength salicylic acid to combat and control acne.  Targets blocked pores, and reduces inflammation to leave the skin feeling clean and clear.  Recommended for oily, combination, acne prone skins.
Eye Peel
The eye peel offers an ultra-gentle yet effective solution to this sensitive skin area to improve hydration, regeneration and brightness.  Key ingredients are:
 L-mandelic acid, which has is a mild exfoliant and pigment reducing effect
 Lactobionic acid which is a superb antioxidant and humectant
L-Lactic Acid which has a gentle exfolianting and skin brightening effect
Recommended for tired, dull, devitalized eyes.
Preparation for a peel
We recommend priming your skin at least 2 weeks before the peel, to get the best results. The Medik8 priming kit includes vitamin C and Retinol.