Skin Care
Laser Services
Palomar Icon Aesthetic System




Scar Treatment
The fractional laser provides fast and easy scar treatment with remarkable results for both light and dark skin tones with little to no downtime. Pulses of light from the laser break down scar tissue and stimulate the formation of new, healthy tissue.





Stretch Mark Treatment
Fractional laser treatment improves the appearance of stretch marks as pulses of light break down these unappealing lines. Redness is reduced, and stretch marks are smoothed in just a few quick and simple treatments with no downtime necessary.





Laser Skin Resurfacing
This procedure improves the appearance of almost any skin imperfection on the face or body, such as tone and texture irregularities, wrinkles, and sun damage. Treatment can be modified for individual skin types and conditions, and beautiful skin can be achieved with little to no downtime.
SlimLipo™ Liposuction
The unique fat-melting SlimLipo™ laser gently liquefies fat for easy removal while tightening the skin. Fat and sagging skin are eliminated, and a more slender physique with a smoothly contoured surface is achieved. SlimLipo™ can improve a wide range of problem areas on the body with a faster recovery.
Acne and Acne Scars
Acne can be treated with medication, a regular deep cleaning facial, the Silkpeel™, the Jessner peel, or a beta peel, depending on the severity of the patient's condition. Acne scars can be minimized with a laser, the SilkPeel™, or microneedling, depending on the size and depth of the scars.
Facial Skin Peels
SilkPeel™

The SilkPeel™ procedure combines precise exfoliation with the dermal infusion of medical-grade solutions to treat fine lines, acne, brown spots, a dull complexion, rough skin, and dehydrated skin. The device's diamond treatment head exfoliates the skin while delivering antioxidant vitamin C, hyaluronic acid, kojic acid, and arbutin to the deeper layers to reduce fine lines and produce hydrated skin with even pigmentation and texture.
HydraFacial®

This facial treatment hydrates dry skin and produces moisturized, refreshed skin.
Deluxe HydraFacial®

The deluxe HydraFacial® incorporates all the essentials of the HydraFacial® with the added benefit of extra exfoliation, extractions, and a medical-grade rejuvenation mask. It also includes the extra multiple peptide DermaBuilder™ infusion that will increase collagen renewal and hydration to leave your skin feeling and looking fabulous.
Deep Cleaning Facial

This treatment is suitable for patients with all skin types, especially those with acne or oily skin. Dull skin lacking vitality will transform into radiant skin with an improved texture.
Medik8®Peels
Age Peel
This anti-aging peel uses a combination of acids to reduce fine lines and activate the production of collagen and elastin to leave the skin firmer with a youthful complexion.
White Peel
This peel targets sun damaged and discolored skin to eliminate hyperpigmentation and achieve a brighter, more even skin tone.
Beta Peel
The Azelaic acid and high strength salicylic acid in this peel target blocked pores and reduce inflammation to combat and control acne. Oily, combination, and acne-prone skin with be left feeling clean and clear.
White Peel
This peel is ultra gentle and effective for regenerating the sensitive eye area by adding hydration and brightness to the skin. Dull, tired eyes will appear more alert and rested.
Chemical Peels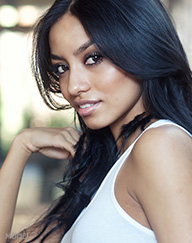 Trichloroacetic Acid (TCA) Peels
Our 15 percent, 20 percent, and 30 percent TCA peels are excellent for smoothing out fine lines, correcting irregular pigmentation, and removing superficial blemishes, especially for patients with darker skin.
Jessner Peel
This salicylic acid, lactic acid, and resorcinol formula targets hyperpigmentation to gently produce an even skin tone and is great for people with oily, problematic skin.
Rosacea & Vein Treatment
Rosacea
Rosacea is a common skin condition with symptoms including facial flushing, skin redness, and inflammatory spots that resemble acne. We help treat this condition though patient education, medication, cooling masks, and laser procedures.

Veins
Visible veins, such as telangiectasia (also known as "spider veins" or "thread veins"), can become apparent as a result of weakened blood vessel walls from extreme temperatures, sun exposure, weight gain, prolonged sitting or standing, hormonal shifts, and heredity. These visible blood vessels on the surface of the skin can be successfully improved with laser treatment.
Injectables and Anti-Aging Procedures
Wrinkles and Fine Lines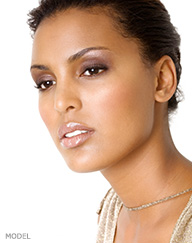 BOTOX® Cosmetic
To improve the appearance of wrinkles and fine lines, Bahrain Plastic Surgery offers the injectable BOTOX® Cosmetic, which also inhibits the development of future wrinkles.
Sagging Skin
Fillers
We use the superior filler JUVÉDERM® to add volume to the skin and correct sagging.
Fat Transfer
For more intensive correction, we offer fat transfer to remove unwanted fat from one location of the body and plump loose, sagging skin in another area.
Skin Care & Mineral Makeup
Medik8®
Medik8®'s medical-grade organic products are suitable for even the most sensitive skin types without compromising on effective results. They were designed by biochemists and pharmacologists and contain no harsh ingredients, no soap, no Sulphate, and no parabens.